Chiropractor Cincinnati for Natural Health Improvement
Revitalize Your Well-being at Cincinnati Healing Arts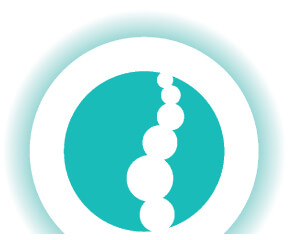 Holistic Cincinnati Chiropractor & Nutritionist Dr. Jamila K. Maddox offers individuals and families the best in family wellness. Her primary focus is Chiropractic Healthcare and Personal Injury Care, with an emphasis on Functional Nutrition. Cincinnati Healing Arts welcomes patients seeking renewed health and healing, in a supportive, calm and compassionate environment. Her Mission is "to help you eat, move & think well 365 – to naturally enhance your health & well-being."
Your Home Away From Home
Our office is designed to instill feelings of serenity and confidence; we're warm, friendly and inviting. We feature subtle aromatherapy and soft jazz as an accompaniment to your healing journey, as well as good listening skills and a sincere interest in your well-being. We serve individuals seeking safe, natural healthcare solutions. Whether you've been involved in a car accident, want to lose weight, have more energy, sleep better or are suffering from painful spinal joints, we can help.
Our Practice Difference
Here are some of the ways that we stand out in the community:
Patients share that they enjoy the gentle ease and effectiveness of Dr. Maddox's low force chiropractic adjustments and that she's a Good Listener.
Science Based Nutrition™ is evidenced based with clinical testing with analysis expanding our Functional Nutrition services.
As a Holistic practice each customized treatment plan 'on-ramps' patients to better health with recommendations on: Diet & Nutrition with a focus on eating whole foods, Vitamins & Supplements ie., Standard Process®, one of the gold standards, and Healthy Lifestyle Practices.
Mindfulness Medicine (MM) includes affirmations, meditation, and positive visualization. Research indicates that MM plays a large role in recapturing and maintaining a sense of wholeness. All of our patients are coached on Mindfulness Medicine practices.
An array of therapeutic modalities is provided to pave the way for pain-free living, including: interferential stimulation, mechanical traction, infrared therapy, ultrasound and myofascial release therapy. We also provide kinesio taping and therapeutic exercise.
Dr. Maddox goes the extra mile to help you reach your goals.
One of the best things about our practice is that we care about you. We want you to feel better, function better and be healthier. We treat our patients like family and would be honored to be your healthcare partner. Contact us today for a convenient appointment with our Chiropractor Cincinnati.